Welcome to the Official

 Darcman's Fantasy Football League - DFFL 

Webpage!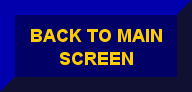 Here is where you need to be to find out what's happening in the DFFL that you are in!

Come here to find out the latest draft table standings as well as the latest trades and news. 

Click on the league that you are in to get started!

Enjoy!

Members of the Original DFFL, click the logo above

Members of the DFFL 2, click the logo above

This page was last updated on: March 4, 2021
Members of the DFFL 3, click the logo above

Members of the DFFL 4, click the logo above