Just For Fun!

If you have any dart related pics to submit, please feel free to send them to me!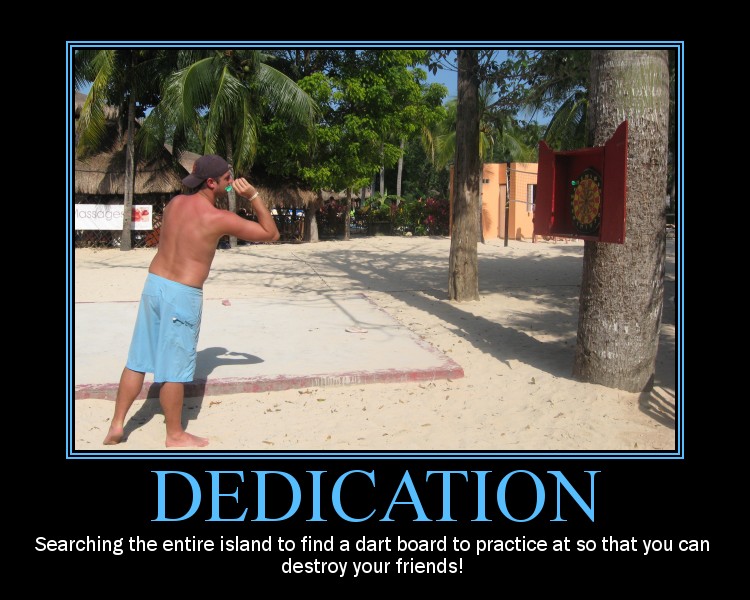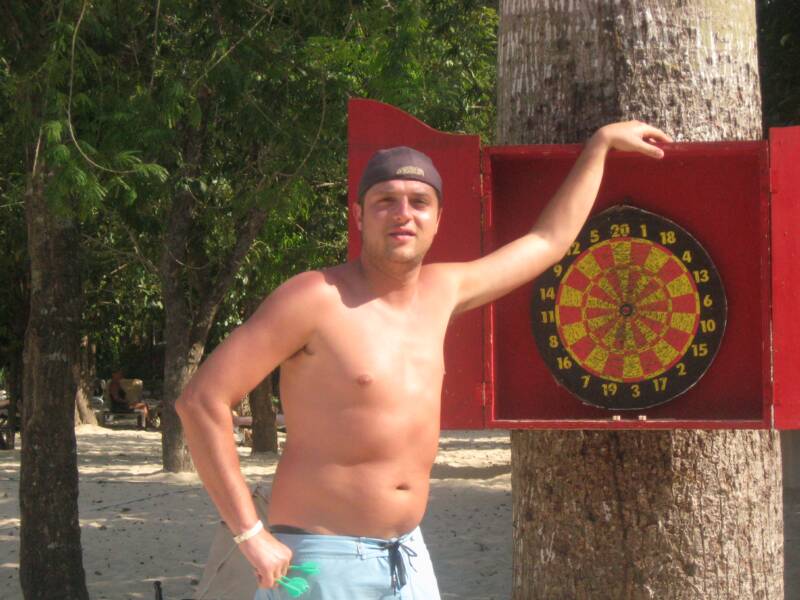 Some people like to lay on the beach, get a tan and drink lots. Rumour has it that Jeff's first question upon arriving at the island was,

"So, where are the dart boards?"